Eden was given the challenge of stripping back a large commercial premises previously rented by a well-known DIY chain in Chelmsford, and restoring it back to its steel framework ready for the new tenant on behalf of Madlins.
Project cost: £225,000
Project duration: 7 weeks
The Eden team took a meticulous approach throughout the demolition, following a carefully structured approach to ensure that no damage was done to the steel framework. Works included the erection of 300m of timber hoarding around the site, sand blasting of the floors to remove the paint and crushing the bricks removed from the building so that they could be recycled to reduce the amount of wastage that went to landfill.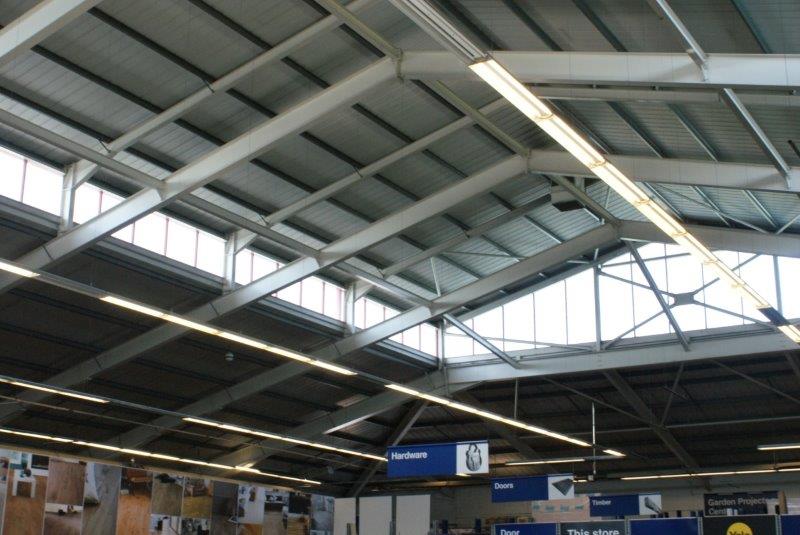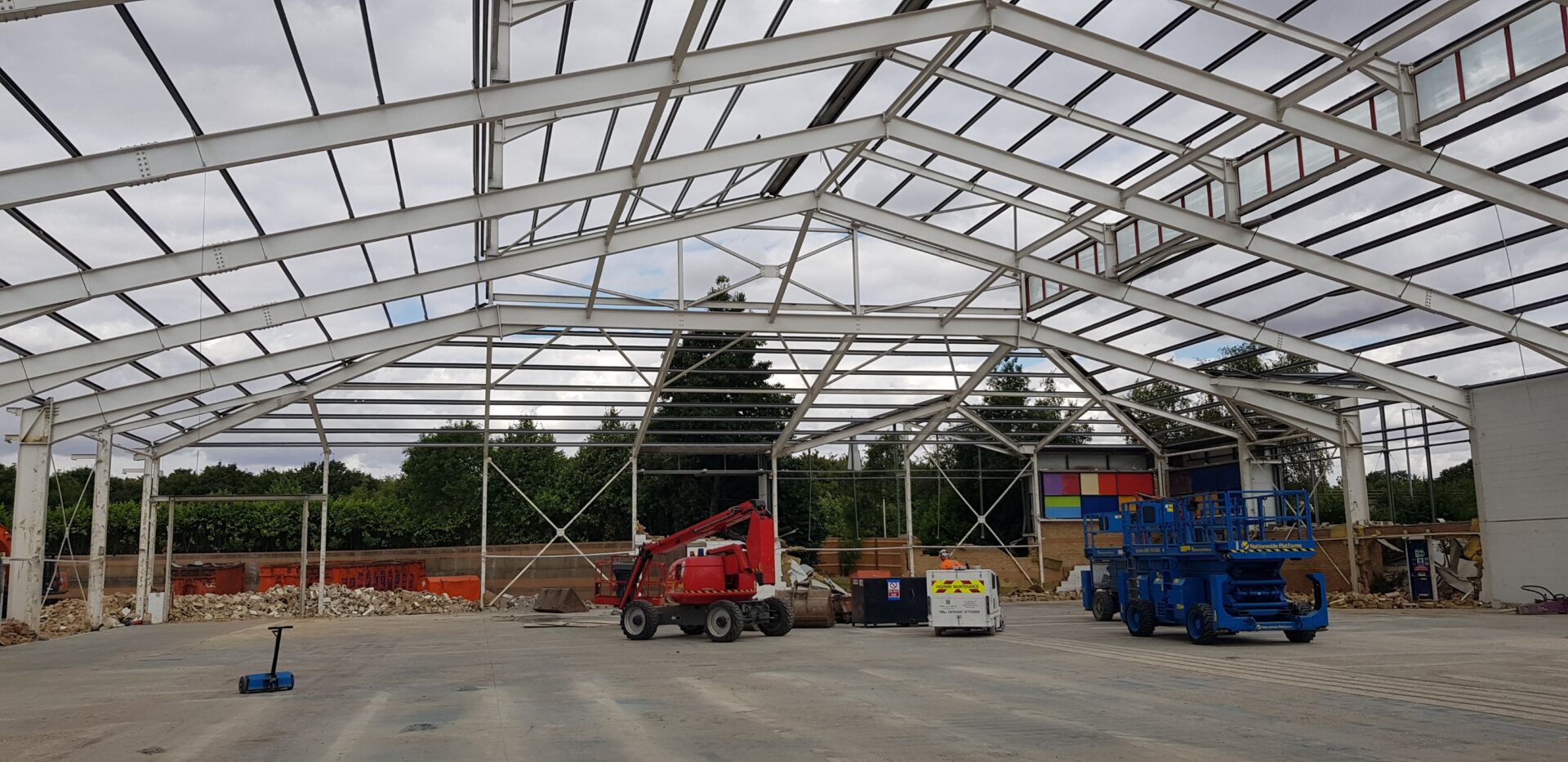 During the commercial project, we had the additional challenge of working next to a prestigious car garage, which meant we needed to take extra care with any residue from the demolition work.
The client was very happy with the end result: a building stripped back to the steel skeleton, ready for the new tenant to make their mark on the premises.
The process to restore the building to the steel framework was completed on-time and on-budget, and in-line with our environmental and considerate contractor accreditations.