After three decades of being empty, the Horton Chapel has been updated to welcome the community through its doors as a stunning arts & heritage venue. Eden have assisted the Horton Chapel Arts & Heritage Society charity in developing the Horton Chapel to save it from dereliction and provide a fresh new place in the heart of the area that benefits everyone.
Project cost: £100,000
Project duration: 12 weeks
Project size: 2000 sq ft
Our dedicated team have renovated the Grade II-Listed chapel into a fantastic local amenity, all while keeping its beautiful historic features embedded in the build. A beautiful archway restored from the original building frames. The Chapel Café, with a neutral colour palette being decorated throughout the build. The high-end decoration of the café sees it installed with feature lighting and bespoke joinery, as well as a kitchen and servery installation in preparation for opening.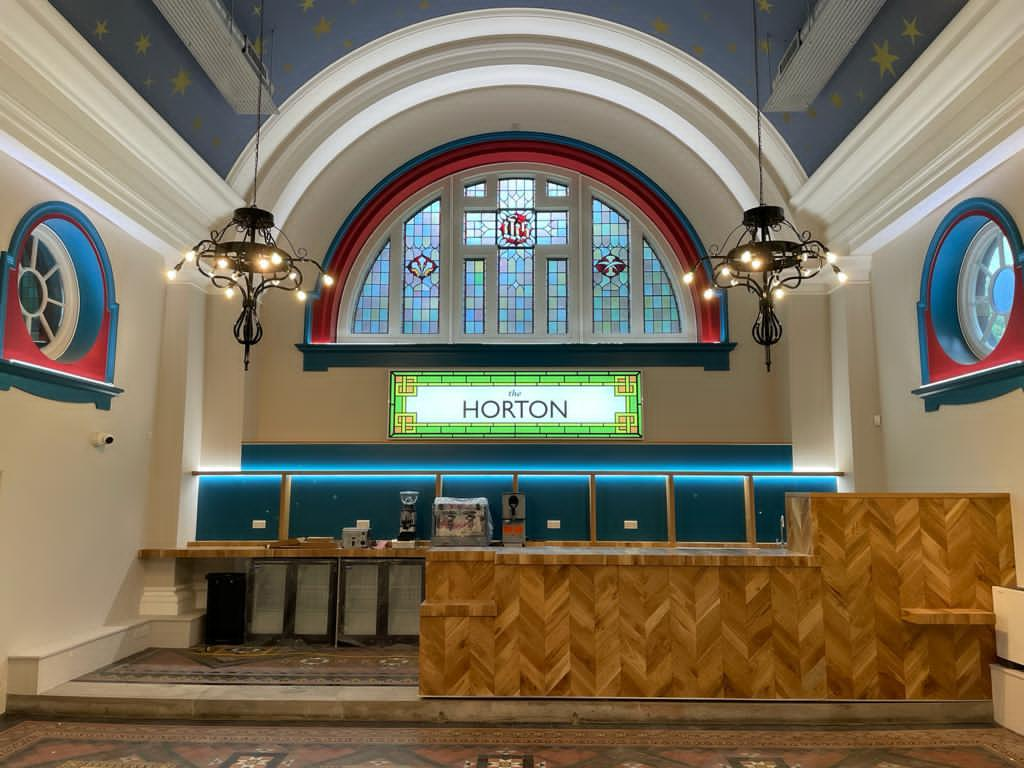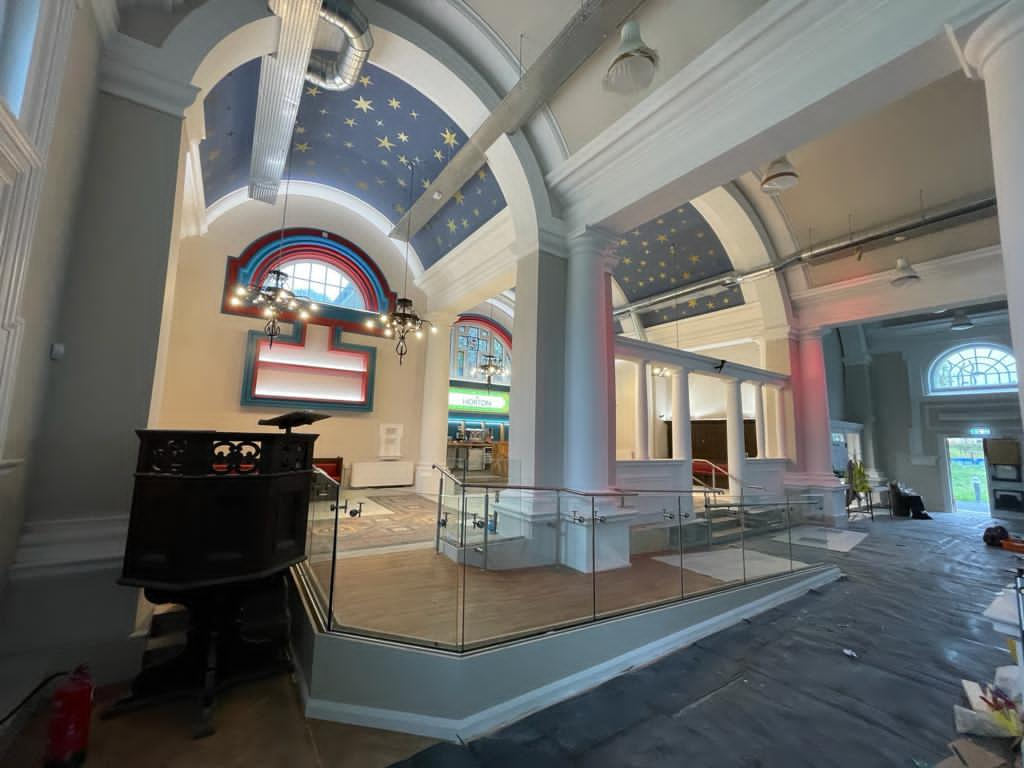 Eden have also developed a dynamic performance space within the project. The addition allows the public to enjoy showcases and performances, bringing a creative & social space to the community. Moreover, we have installed a mezzanine floor for teaching and storage.
Externally, a lot of refurbishment work has been done also. The project comprised of completely stripped existing roofs (similar to a core and shell project) and added new sika systems to flat roofs, new slate tiles to pitched roofs, and rain water goods. External walls were repaired, repointed, and cleaned as well as repairing windows and doors, and completing drainage works above and below ground. New partition walls and internal doors/screens to specified areas were added to the build, on time and on budget by our team. If you're looking for a high quality cafe or restaurant fit out, do get in touch with our design and build contractor team in London.