Eden work closely with the Prince's Trust to develop various sites across the country. Having previously done work for the charity in London, Blackfriars, Newcastle, Bristol, and more, Birmingham's Cold Storage in Digbeth was the focus of our newest project.
Project cost: £1.7 million
Project duration: 31 weeks
Project size: 1900 sq ft
Eden completely refurbished the desolate brick giant into an innovative space for the Prince's Trust. The Cold Store was built in 1899 to provide goods for the local market and maintained a cold temperature throughout, and its interesting history led it to becoming a Grade II Listed Building. Our work allows the charity to carry on supporting vulnerable young people gain valuable life skills for the future and step in the right direction.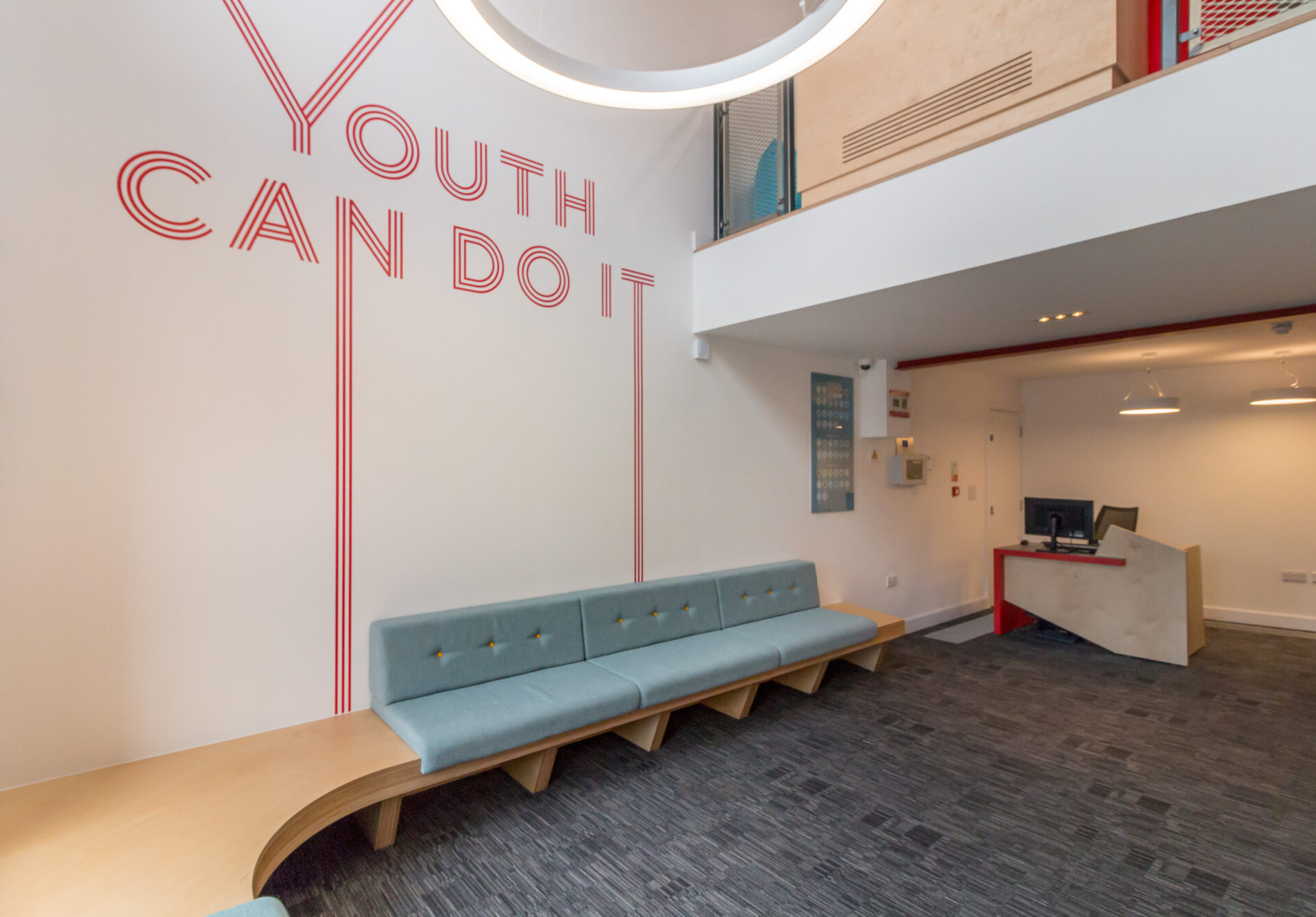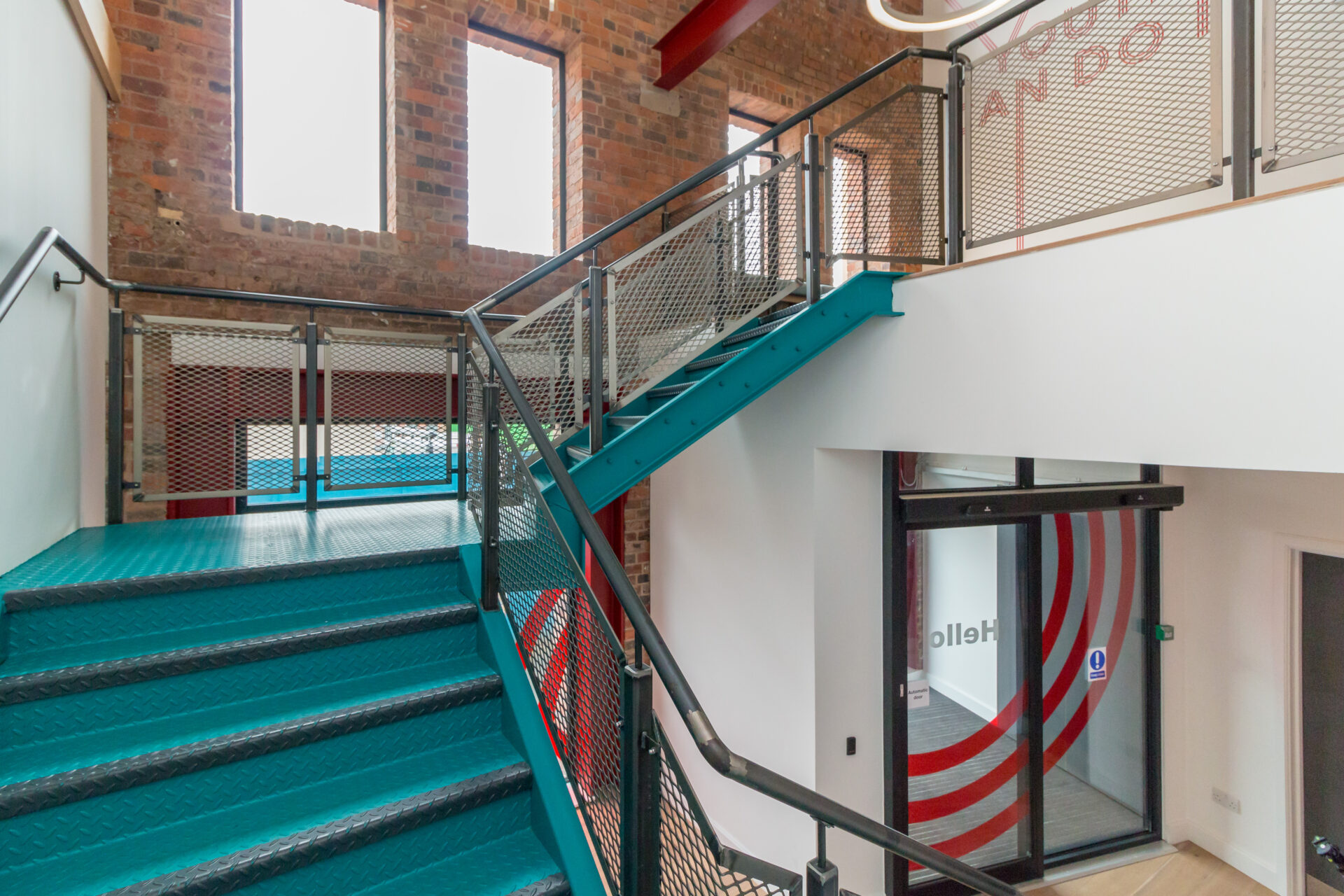 Our team completely renovated the listed building which consisted of completing structural repairs such as installing a steel beam and timber works with scarf joints. New slate tiling was built with roof lights, and extensive window repairs were completed with glazing. Moreover, our team installed full electrical works and above & below ground drainage to allow for the installation of new kitchens, tea points, breakout areas, and new WC's.
Eden installed bespoke steel staircases throughout the build as well as passenger and service lifts, meaning the building is accessible to all. Glazed sliding doors create a professional and welcoming entrance, and our team worked hard to ensure that the fire rating of the building was maintained without taking away from the project's aesthetics, integrity, and compliance. New partition walls form agile work areas, meeting rooms, stores, print rooms, and comms rooms and movable walls were installed to training rooms also. The complete decoration and refurbishment  throughout saw to the building having a bright colour palette, creating a fun space for the charity.