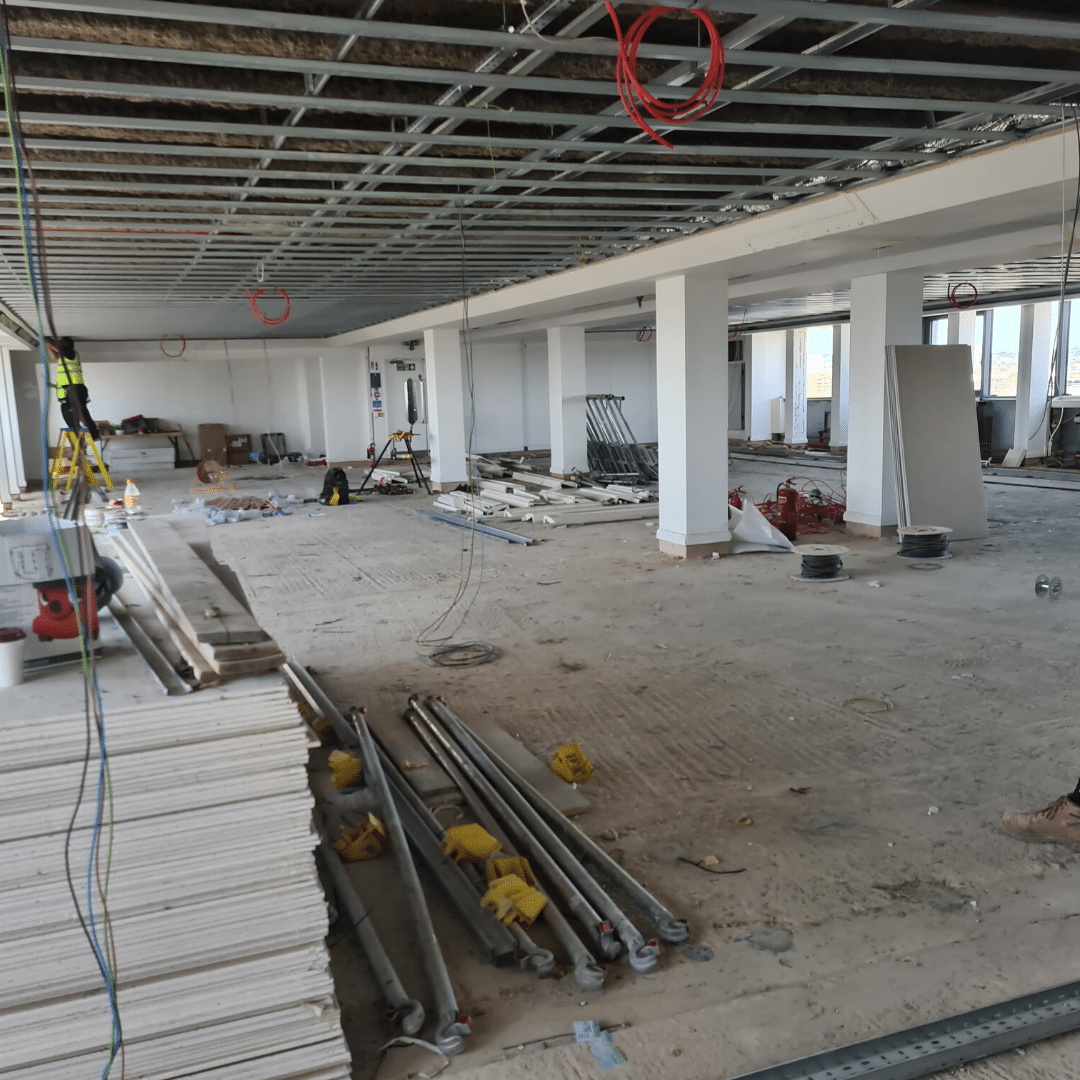 20 April 2021
What is a Shell and Core Fit Out?
For construction companies, fit-outs are a common occurrence. But for those enlisting a fit-out professional to provide these services, deciphering the different kinds of fit-out available, and what each entails, is easier said than done.
In this blog post, principal contractors Eden London provide their expertise to explain what a shell and core fit-out is, how it differs from other popular fit-out options and why they might be.
For the uninitiated, let's start with a basic definition of what we mean by 'fit-out'. A fit-out is a term used by construction companies to refer to the interior refurbishment of commercial, industrial, or residential spaces, making them suitable for use.
Cat A and Cat B fit-outs are perhaps the most commonly known of the fit-outs. In these instances, the 'shell' of the building is already completed and the fit-out company is tasked with doing up the interior. But occasionally, the firm may need to take charge of the shell as well.
What is a shell and core fit-out?
Unlike Cat A and Cat B fit-outs, shell and core fit-outs, sometimes also referred to as core and shell fit outs, involve building the project's basic structure–or 'shell'.
In every construction project where a new structure is erected, the first thing to go up is the fundamental base or structure, known as the 'shell' or base build. This shell typically includes the framework and envelope of the building as well as key services such as mains water, gas and electric supply.
But other than that, there's little more to list for what's included in a shell and core fit out. Other than the basics of a building, things yet to be installed at this fit-out level include:
Suspended ceilings
Flooring
Wall coverings
Partitions
Lighting
Why have a shell and core fit-out?
It's fair to say that when you opt for a shell and core fit out, you really are getting the basics. Unlike Cat A and Cat B options, shell and core fit-outs are far from ready to be occupied.
However, they are becoming increasingly popular, particularly for office lettings. The reason for this is that it allows tenants to put their stamp on the space right back to the brick—quite literally.
Construction providers often provide properties, such as office spaces to Cat A, or even Cat B fit out standards, ready for selling or letting. But due to the variety of tastes of prospective buyers and renters, it's hard to please everyone. Simply put, the easiest way to overcome this was to let tenants make the decisions on everything needed to get their property ready for purpose.
From ceiling tiles to carpets, it's now common practice for construction firms to leave these decisions up to the tenant. Often offering a rent-free period to complete the property to habitable standards, shell and core fit-outs are a popular option with those wishing to put their own touch on their space.
Contact Eden London
Are you considering opting for a shell and core fit out for your premises? Ensuring it's completed to the highest possible standard is vital to the lasting quality of your space. Contact Eden London, a fully accredited principal contractor specialising in shell and core fit-outs in London and the South East, to find out how we can help.