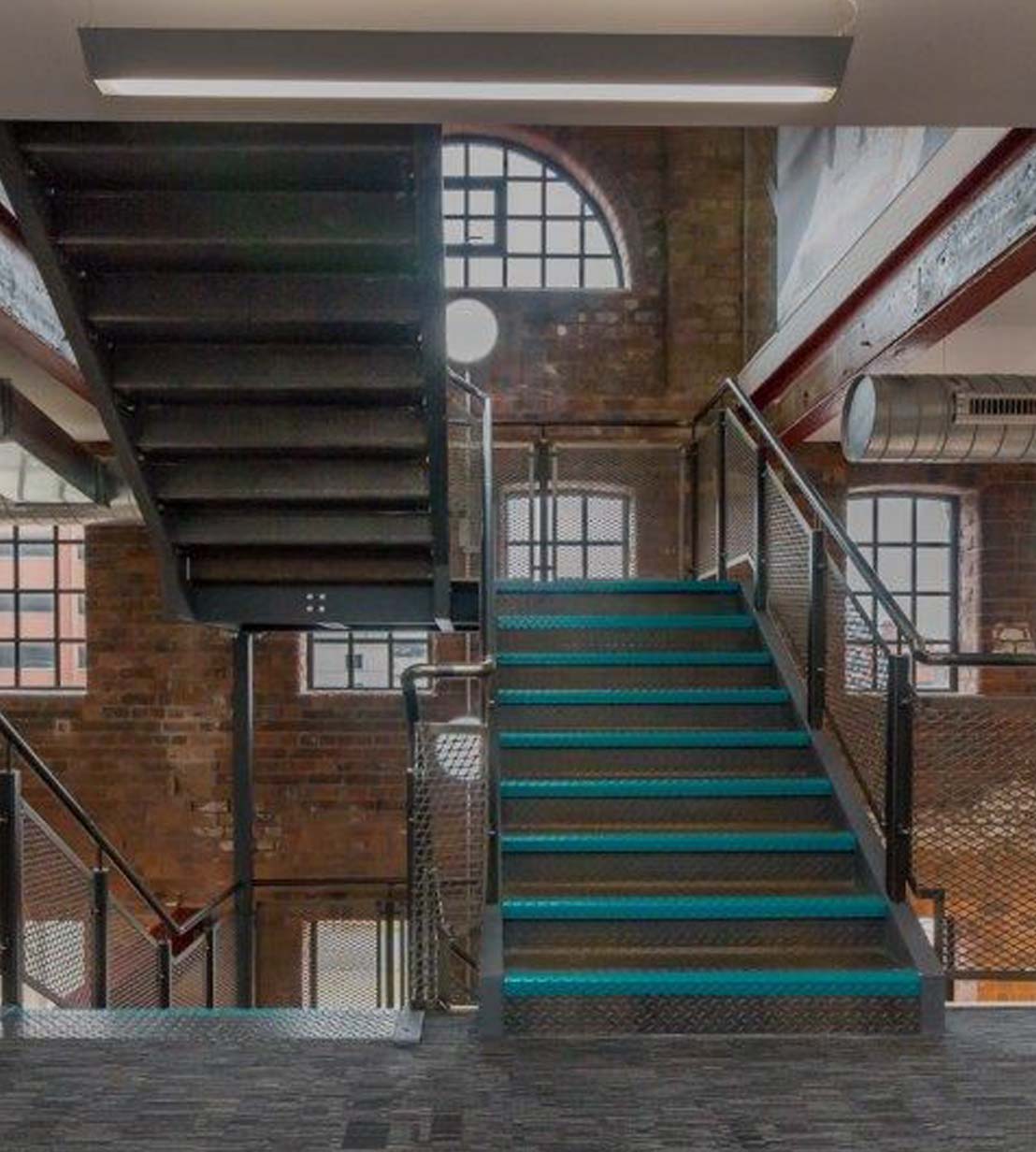 20 March 2021
What Are Cat A And Cat B Fit Outs?
If you're planning to move into a new space or refurbish an existing space, then you may have come across the terms "Cat A" and "Cat B" fit outs. These are terms used in the construction and refurbishment industry, and they refer to different levels of finish applied to an interior space before it's ready for occupation. 
As an experienced fit out contractor, we understand these terms may be confusing to those who aren't familiar with them – especially since they have no standardised industry definitions. That's why we've put together this guide in which we explain:
What is a fit out?

What is a Cat A fit out?

What is a Cat B fit out?

What type of fit out do I require?
Read on to know what kind of fit out your interior space requires, and what is involved in the process. 
What is a fit out?
The term "fit out" refers to the services that make the interiors of a commercial or residential space suitable for occupation. That's why it's also known as an interior fit out. The amount of work done to prepare the space is determined by the level of fit out supplied, and the 3 main fit outs provided by contractors are:
While the focus of this post is on Cat A and Cat B fit outs, it is worth knowing what is a shell and core fit out to better understand how each fit out is connected and part of a broader process. 
Put simply, a shell and core fit out involves building the framework or base of the structure – also known as the "shell". Additionally, it involves setting up "core" services such as mains water, gas, and electric supply.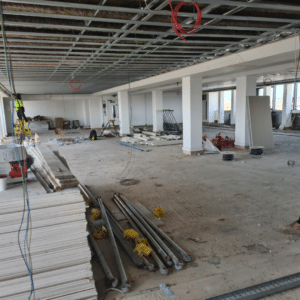 Though this type of fit out is becoming increasingly popular, particularly for office lettings, the resultant interior space is far from ready to be occupied. And that's where Cat A and Cat B fit outs come into the picture.
What is a Cat A fit out?
Cat A or Category A fit outs are the level of fit out provided for residential and commercial landlords who are offering property in what is often referred to as a 'white box' state. 
There's no set checklist for what this type of fit out should include, but it generally describes the level of fit out which brings the property up to a standard where it can be handed over for final completion in the form of decoration and furnishing. This means that spaces with a Cat A fit out are empty, a blank canvas for the tenant.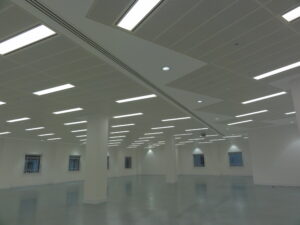 Cat A fit outs commonly include:
Structural steel supports

Flooring

Raised flooring

Ceiling

Suspended ceilings

Staircases

Mechanical, electrical and plumbing (MEP) 

Heating, ventilation, and air conditioning (HVAC)

Lift installation

Disability Discrimination Act (DDA) compliance

Tiling

Partitions

Decorating
A good example of a Cat A office fit out is the work we did on a listed building in Old Broad Street, London. We installed new flooring, light fixtures, and bathrooms, and painted the internal walls. One of the floors in the building was occupied throughout the duration of the fit out, and we took precautions and phased our work to avoid causing unnecessary disruptions.
What is a Cat B fit out?
Cat B or Category B fit outs provide a level of finish that follows on from a Cat A fit out. They incorporate elements of interior design to bring an interior space up to a liveable and serviceable condition that is fully furnished, finished and decorated, and ready for the tenant to move in. 
Shell and Core fit outs provide a framework to work with, while Cat A fit outs transform the framework into a white box for tenants to use. Cat B takes this process to completion and fills in the details – this may involve finalising the layout design, floor finishes, or installing bespoke furniture or tenant branding. That's why Cat B fit outs are considered the full package. 
Cat B fit outs include services provided for Cat A fit outs as well as:
Bespoke joinery

Installation of cubicle systems and office spaces (reception area, meeting rooms, breakout spaces, fitted kitchen and tea points, etc.)

Installation of furniture

Installation of specialist lighting

Power points

Final finishes and branding

Decorating
We completed a Cat B fit out for the premium fashion brand Brunello Cucinelli, in Mayfair. This ultra-modern retail fit out involved bespoke lighting and furniture that was in line with the brand and provided shoppers with a unique and pleasant experience.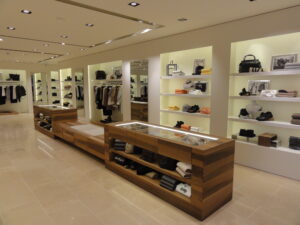 What type of fit out do I require?
If you have an upcoming fit out project, it's important to determine what level of fit out you need. For landlords, the following may help:
If you are looking to rent your space to tenants, the level of finish disclosed in the tenancy contract will determine the fit out required.

If you are offering your property in an "empty" or "white box" state which the tenant can put their stamp on, this will be a

Cat A fit out

.

If you are offering your property in a ready-to-move-in state, then this will be a

Cat B fit out

.
If you need help determining which fit out service you require, please don't hesitate to contact us. Eden London is a fully accredited and trusted fit out specialist. We maintain a pricing promise and have a 100% track record for delivering projects on time and on budget. Read our case studies to learn more about the Cat A and Cat B fit outs we've completed for our clients.